Opinions
now browsing by category
Opinion piece from Lyon Software staff and from mebers of the CBISA Community.
Posted by:
Cameron
| Posted on:
October 27, 2022
October is International Campus Sustainability Month. Last year, I wrote about my memories of BGSU Can Recycle – the campus environmental awareness program at Bowling Green State University in the late 1990s. That was my first real exposure to the sustainability movement.
This year, I'm attending the Global Conference on Sustainability in Higher Education (GCSHE) to learn about the sustainability practices of colleges and universities across the country. It marks the 6th consecutive year that Lyon Software will be a participating exhibitor at this conference, which is hosted by AASHE (The Association for Advancement of Sustainability in Higher Education). GCSHE is once again in a virtual setting, and this year, has attracted over 2,000 attendees from all around the world.
One of the reasons we enjoy this conference so much is the ability to learn what new developments are happening in the area of campus & corporate sustainability. It's also inspiring to see so many students working to advance the green initiative on their home campus.
The Urgency of Now
This year's theme is The Urgency of Now. Every session has done a terrific job of capturing the spirit of the theme. Each presenter has focused on the changing physical and social landscape, and how important it is for all of us to come together for a better future – and sooner rather than later.
We began with a spirited keynote address from Tyson Yunkaporta on October 18th. He talked quite a bit about the changing landscape of the world, and how university and campus life fits into that. Then yesterday, Kumi Naidoo gave an inspiring talk about the need for going beyond the solo approach and working together for a better world. GCSHE wraps up on Thursday, November 3rd.
A Great Way to Connect
It's been over 20 years since I left campus as a college graduate, so for me, this conference is a wonderful way to interact with students and faculty about an emerging topic. It's amazing to learn about all the great work that is happening on campuses all over the world to advance environmental sustainability initiatives.
My favorite part of the conference is getting to interact with so many of the attendees online. Face-to-face isn't my game, but I can keyboard warrior with the best of them. I find that people are much more interested in what you have to say when they can respond at their own pace. It allows us all to be more thoughtful in our communication.
Make Plans to Attend Next Year
If you're considering attending a sustainability conference to learn about the best practices currently happening in a higher education setting, I strongly recommend putting GCSHE on your calendar for next year. It will likely be in October and continue in a virtual format. If you do decide to attend due to reading this blog post, be sure to stop by and say hi to me. I'm sure Lyon Software will be back in 2023.
Quick Question: Will you plan to attend the Global Conference for Sustainability in Higher Education in 2023?
Let me know in the comments below.
Posted by:
Darian Branham
| Posted on:
October 7, 2020
Living sustainably on an individual basis may seem as simple as drinking from a refillable water container, refusing plastic grocery bags, and recycling. However, many people miss out on a major and necessary area of sustainability, which is what they wear.
According to the EPA, textiles, such as clothing, shoes, bags, bedding and more, accounted for 14.4 million tons of total municipal solid waste in 2017, which equates to around 70 lbs per person in the US. These numbers do not need to be so high, but the reality of the matter is that consumerism and fast-fashion are so common that they have been conditioned into the minds of millions.
Thankfully, there are several approaches that can be taken to help decrease the amount of needless textile waste that ends up being added to landfills or incinerated.
Buy Less
Buying less is the most impactful and obvious thing that can be done to decrease textile waste. This can be accomplished by repairing old clothing vs throwing it away, avoiding purchases based on trends, and putting together custom capsule wardrobes. A capsule wardrobe is centered around a few staple, versatile articles of clothing, shoes, and accessories that pair well with each other, and can be easily mixed and matched to create multiple outfits that suit the style and needs of the wearer. Taking the time to create an individualized capsule wardrobe deters people from submitting to the temptations of fast-fashion, as well as simplifies the process of getting ready for the day.
Guide on how to get started with a capsule wardrobe here: https://importantenough.com/how-to-create-the-perfect-capsule-wardrobe/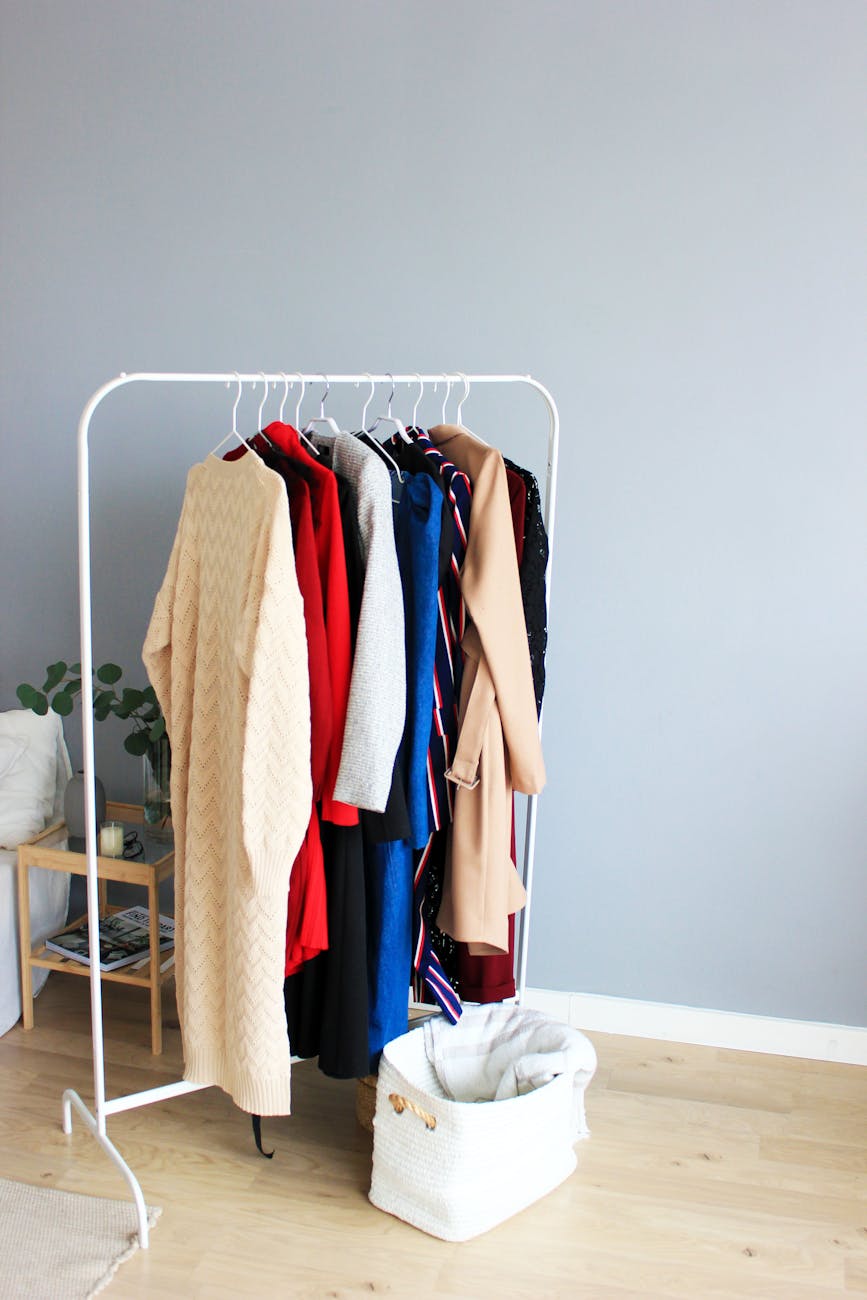 Buy Second-Hand
The best thing to do when in need of additional clothing is to try to find items you need second-hand from a yard sale, thrift shop, or online marketplace. Buying second-hand can easily save you money, while also saving on textile waste.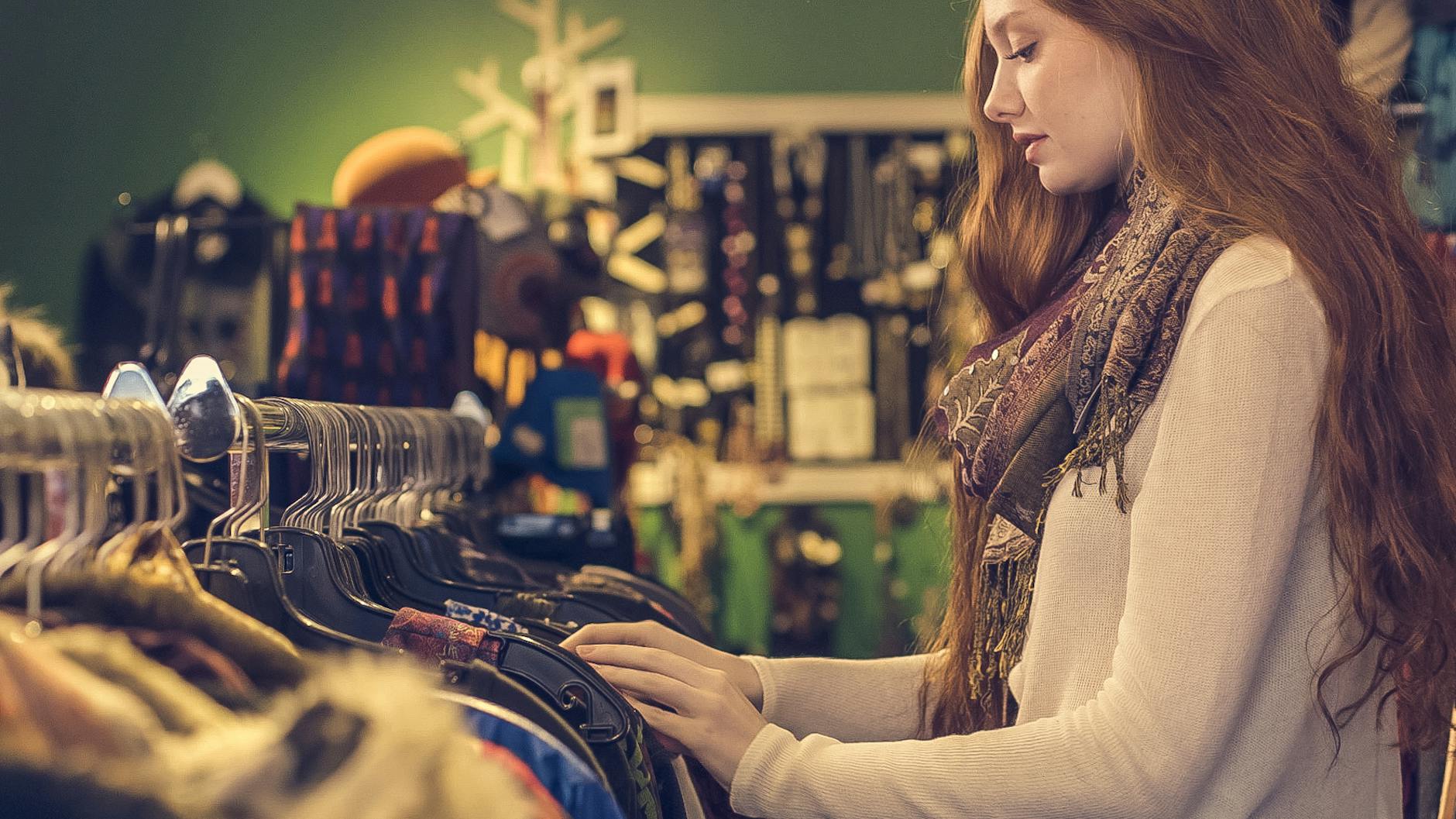 Buy sustainably
When buying second-hand is not an option, choosing clothing made from sustainable materials like organic cotton, hemp, linen, bamboo, recycled cloth, etc., or choosing clothing from brands that are transparent about their production processes still helps to make up for some of the negative environmental impact brought on by introducing more products into existence.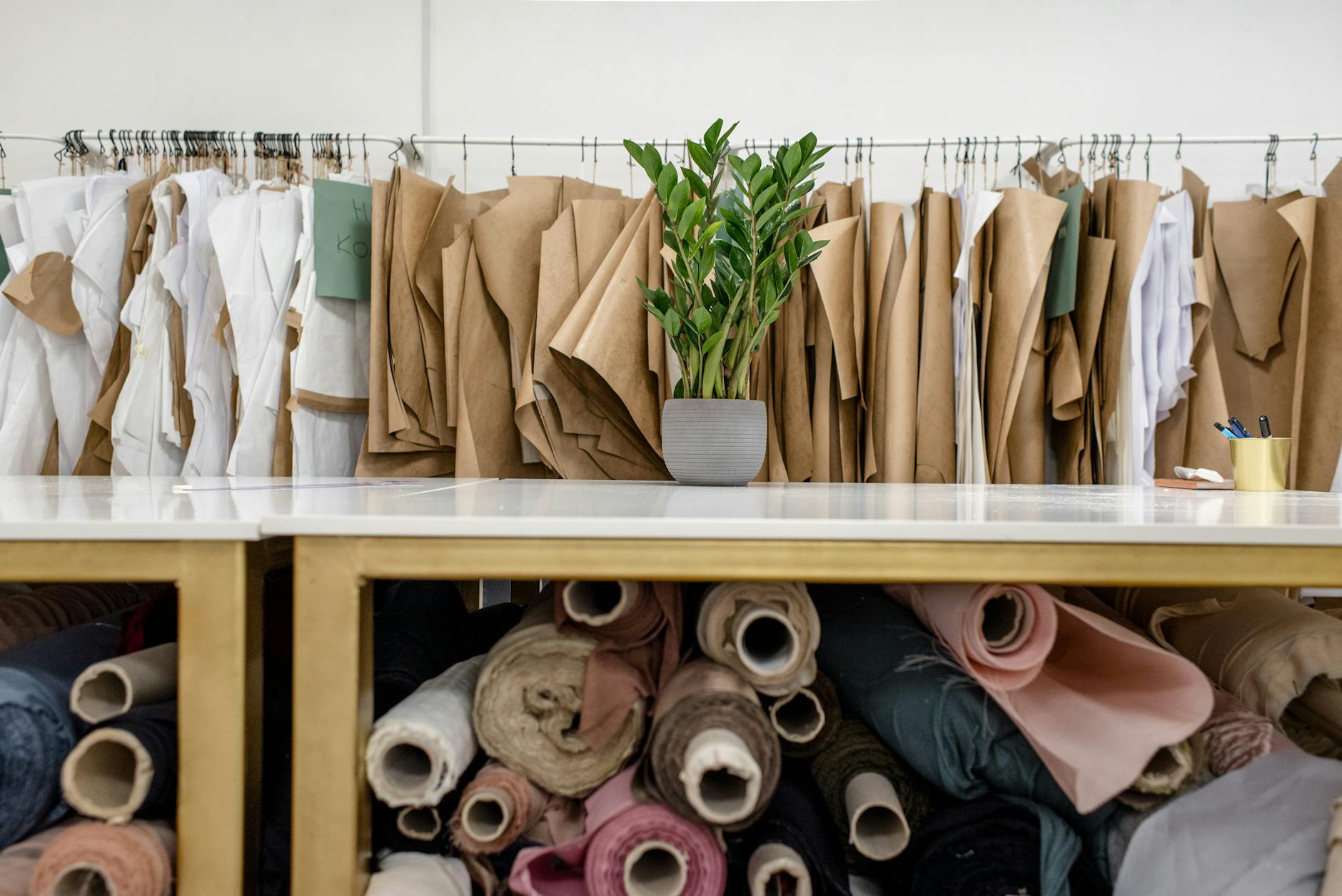 Go the extra mile
One extra step that can be taken to minimize harm to the planet is to purchase a filter to help catch some of the synthetic microfibers that come off of clothing while washing, preventing them from entering and polluting the water system. This step may not fit the budget of all sustainability warriors, but another alternative to installing a filter is tossing your clothes in a filtration bag while washing, or adding a specially designed laundry ball that helps catch some of the microfibers that would otherwise be washed away.
Versions of these items can be found here: https://eluxemagazine.com/living/tech/5-great-microfiber-filters-to-help-stop-microplastic-pollution/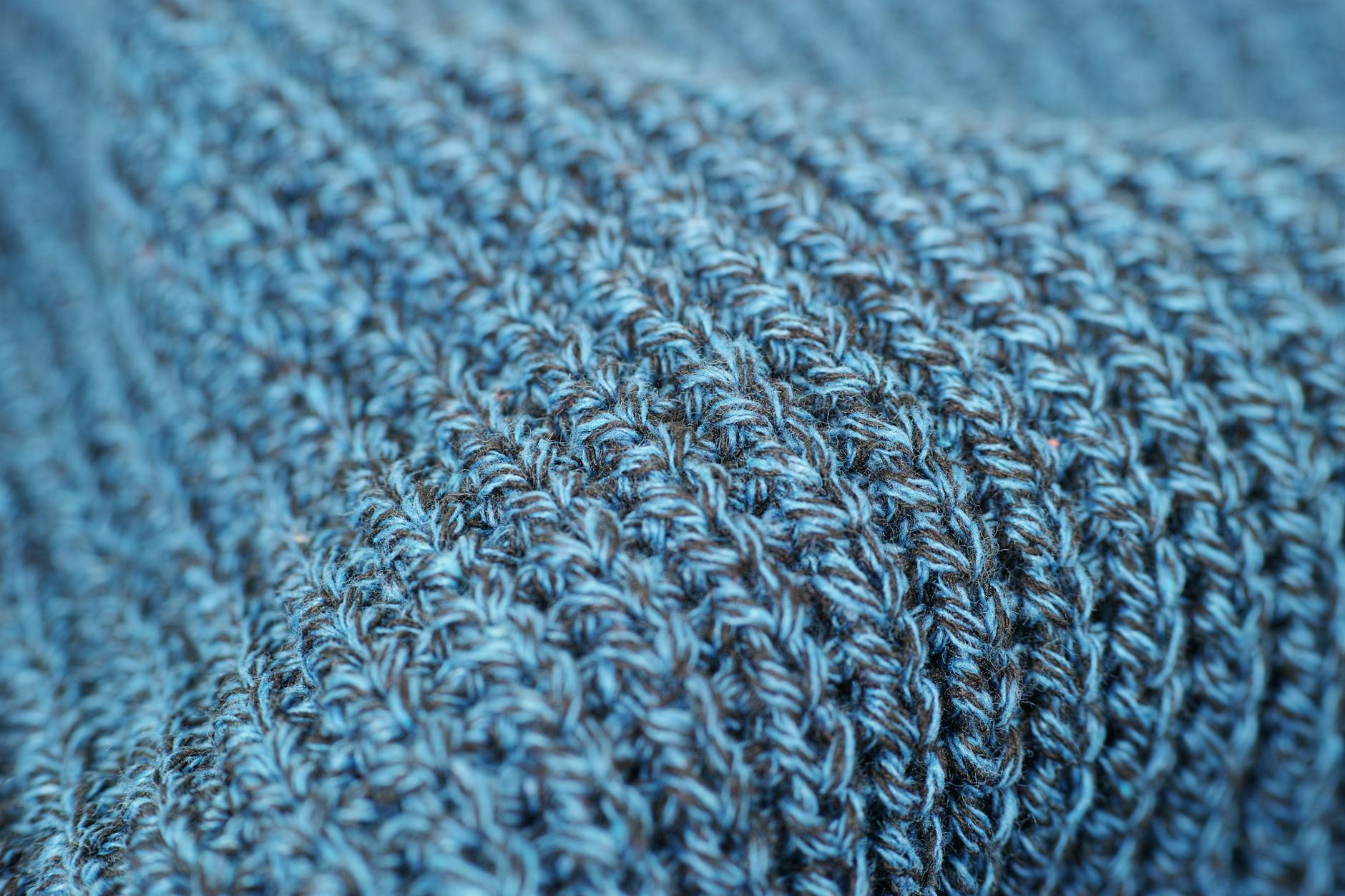 Statistics Sources:
https://www.epa.gov/facts-and-figures-about-materials-waste-and-recycling/textiles-material-specific-data
Posted by:
Darian Branham
| Posted on:
July 22, 2020
When considering living a sustainable lifestyle, the first thing that comes to mind may be the decisions you make at home and in your free-time. This makes sense considering that is when and where you have the most control, but the average person actually spends around one third of their lifetime at their job. With this apparent, sustainability practices in the workplace should be considered equally important as they are at home or in public.
Tips on how to have a Less Wasteful Workplace Kitchen
1. Instead of plastic bags, use reusable containers that seal such as silicone zip-bags, glass containers, or reusable plastic containers. Your office will want to have a few extra that people can borrow to take home leftovers in case they forget their own.
2. Instead of plasticware and disposable dining products, consider using reusable silverware, plates, bowls, etc.
3. If your office serves coffee, consider using a coffee a pot and washable mugs instead of disposable foam cups. Or, if using a Keurig (single use) coffee maker, use a reusable pod and ground coffee instead of single-use disposable pods.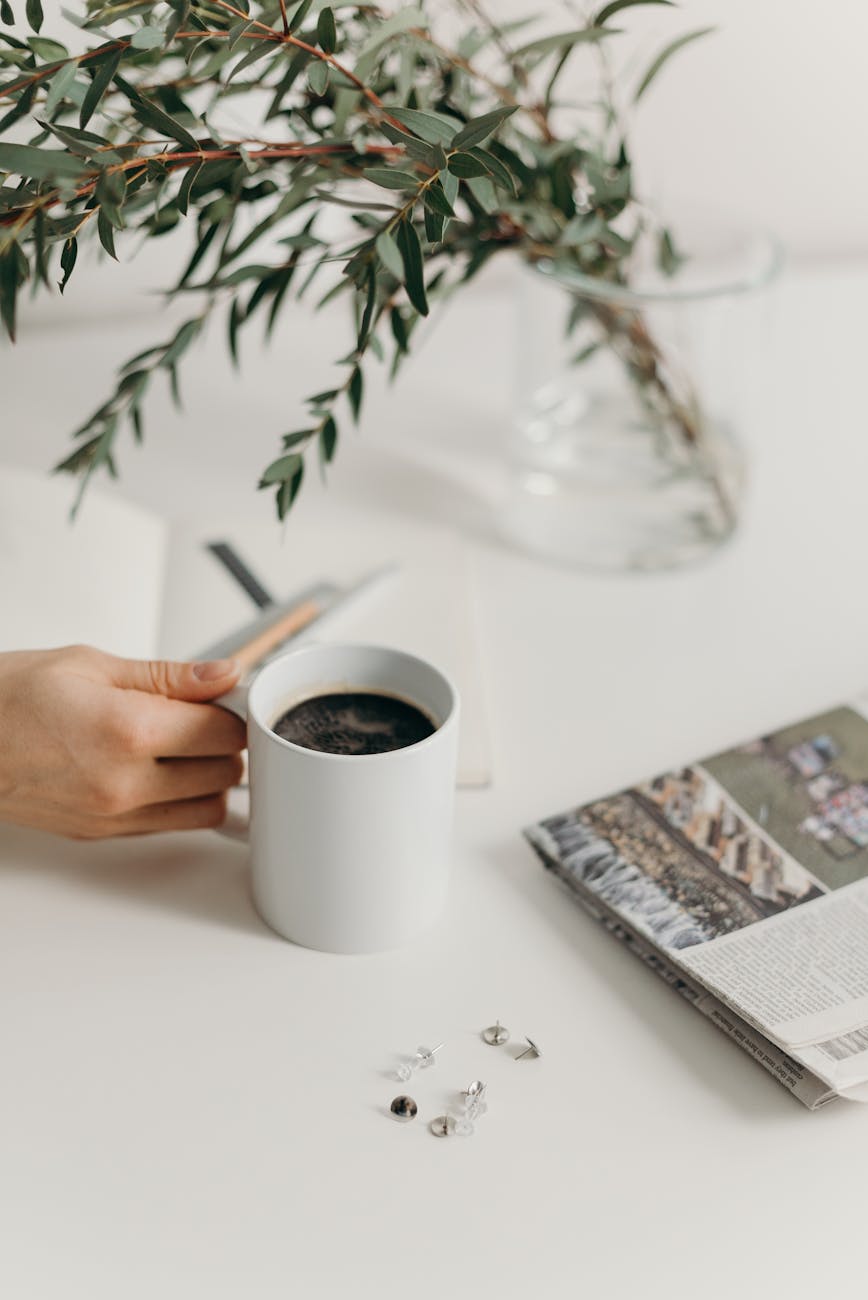 4. If your office takes trips to the grocery store to stock snacks, beverages, or condiments be sure to bring reusable grocery bags with you to avoid needing to use disposable plastic bags.
Recycling
At Lyon Software, we set up recycling bins for containers, cardboard, and paper, all labeled with details on which items are acceptable to go in. Once the bins fill up, we take them to one of our storage rooms, where we keep larger sorted bins to dump our smaller office bins into to collect the recycling until the time comes to take it to the recycling center- We try to make it very simple and efficient to encourage more people to participate in recycling, and have had great success!
Utilizing Natural Light
Instead of keeping the lights on in your office or work area all day, try to make a habit of flipping the lights off whenever you leave your area (going to complete a task in another area, going to the restroom, going to have lunch, etc.), or on bright days, you might not need extra light if you have a window in your work area, so consider working without extra lights on.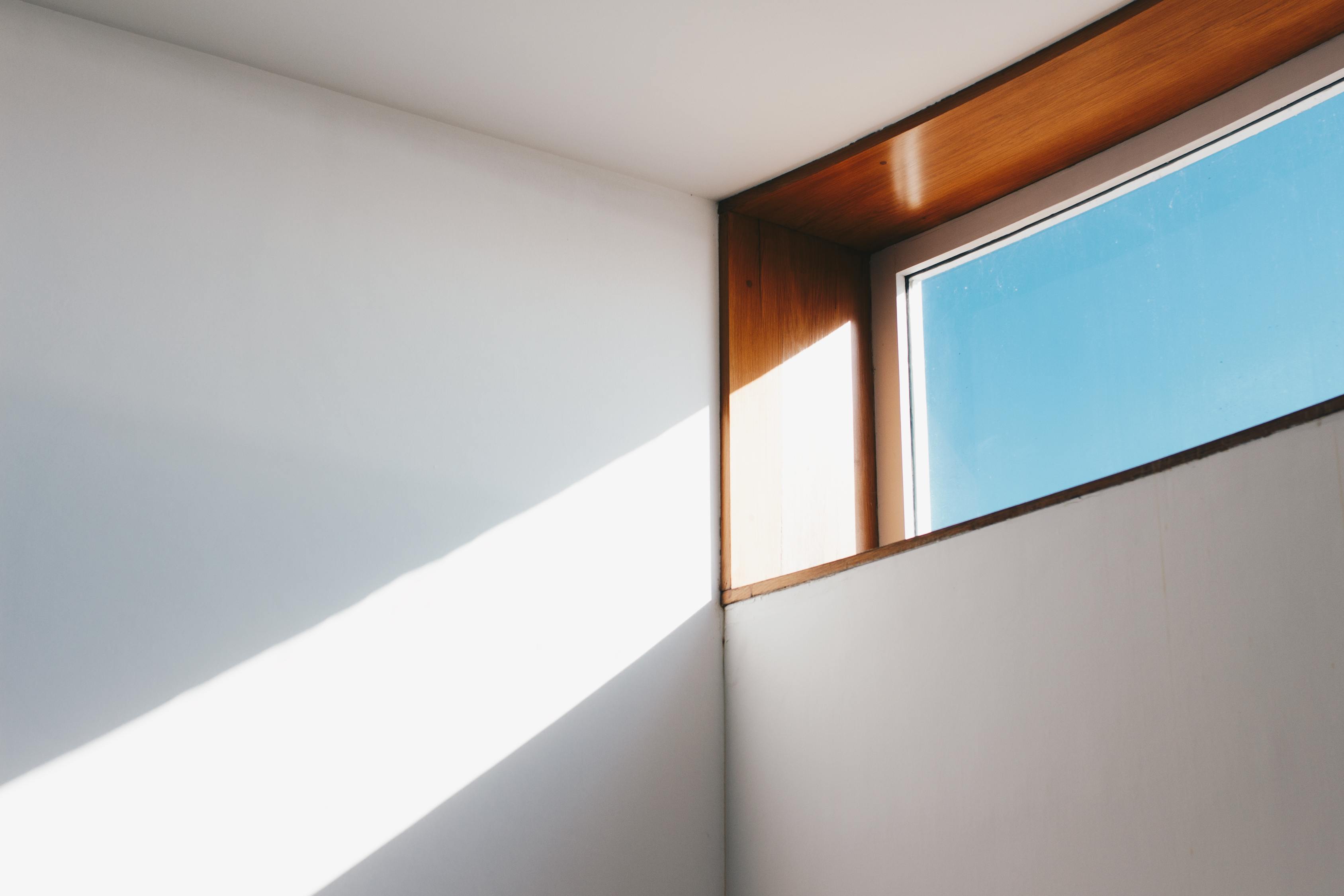 How to be Less Wasteful when Ordering and Shipping
1. Request sustainable packaging from Amazon if purchasing with them- you can do so by contacting their customer services via email or phone. You can also check with any shipping company or supplier you use to see if they have sustainable shipping alternatives and utilize them when applicable.
2. If you need to ship from your office, consider using more sustainable methods such as minimizing the amount of paper mail sent by digitizing what is sent, using recycled paper, and choosing envelopes without plastic windows.
Posted by:
Cameron
| Posted on:
August 9, 2019
When it comes to shopping, we all want to purchase a great product at the best possible price, right? Recently, I've discovered that one of the best ways to do this is to spend a few hours on Saturday morning shopping your local community garage sale.
Last weekend, my wife and I attended West Toledo's Library Village Garage Sale, which is about 15 minutes from where we live. Shopping neighborhood garage sales can be a fun and rewarding hobby where you can score some great deals. Besides that, a community sale also offers 3 unique benefits to the host neighborhood.
Get to know other people in your neighborhood
Garage sales are one of the best ways to get to know neighbors that you otherwise would never meet. I mean, where else can you come onto a stranger's lawn, go through their old stuff, have a conversation, and offer to buy at 90% less than retail value?
However, the benefits of these sales is not only in the buying and selling. Garage sales bring people together in a fun and festive atmosphere. For instance, last weekend there were people grilling hot dogs and selling tamales at the check-out lines. One guy was even selling corn as he rode his bicycle! As you know, the better you get to know your neighbors, the more tight-knit and healthy a community can become.
Second-hand shopping is good for the planet
Community-wide garage sales continue to grow in popularity because they are a win for the seller, buyer, and environment. For the seller, they are an opportunity to get cash for your items, and you're guaranteed to have a lot of traffic throughout the day. As for the buyer, there is a much higher ROI to shop a neighborhood that has 80 sales within a one-mile area than to drive up and down random streets looking for a deal.
Perhaps the biggest win goes to Planet Earth, though. According to a 2013 infographic published by signs.com, there are on average 165,000 garage sales held in the United States every week. Furthermore, roughly 690,000 weekly shoppers make purchases while attending these sales. That's a lot of merchandise that finds a second home and is spared a potential trip to the landfill. Can you imagine what 690,000 items per week would look like in one year?
Everyone who participates will likely profit
There are three main reasons why garage sales are such a great local profit opportunity. Of course, you already know that the seller profits when an item sells, and the buyer profits by paying far less than retail value. So, what is another way a community garage sale might be profitable?
Looking at our infographic above, the average profit margin of garage sale items that are later resold on eBay is 462%. Many people, myself included, are turning the idea of shopping at community garage sales into a fun side business. This is a great way to learn about various markets and earn a profit at the same time.
Me checking prices on eBay during the sale.
What neighborhood will you shop in this weekend?
Shopping at garage sales is the ultimate participation activity for being environmentally sustainable while simultaneously benefitting your local community. You never know what hidden treasures you'll come across that someone is practically giving away!
This Saturday should be one of the best of the year for getting out and scoring some bargains. That's because the second Saturday in August is National Garage Sale Day in the US. If you're ready to get involved, you can use these three links to find a community sale in your neighborhood.
By the way, if you do go out this weekend, be sure to let me know about your best deals in the comments below.