Articles
now browsing by category
Stories behind the headlines. Original reporting and/or interviews with Community Benefit and Sustainability leaders
Posted by:
Cameron
| Posted on:
April 27, 2023
Volunteering is for everyone.
Dr. Martin Luther King, Jr once said that "everybody can be great…because anybody can serve". If you have the ability to take time out of your life to help others, you should absolutely do it. You'll be amazed at the impact it has on the people you serve, as well as your own life.
I've volunteered at a handful of places, in both short and long-term roles. When you find the right fit, it can be an incredible experience. Over the next few minutes, you'll discover some benefits of becoming a volunteer, as well as tips for how to get started.
You'll Become More Grateful
Can you name one person who doesn't feel good after helping someone else?
Becoming a volunteer allows you to see life in a different way, through someone else's lens. Even if just for a little while. It feels good to know that you're making a difference in the lives of others, and that you're doing it without the expectation of anything in return.
When you contribute to a cause or project that doesn't directly benefit you in any way, you'll become more grateful for the opportunities that you have. You'll feel more empathy and compassion for the people using the services that you are providing.
Volunteer a few times and you'll begin to experience the joy of being a small part in helping to improve the life of someone else.
You'll Get More Than You Give
Obviously, this isn't the reason to become a volunteer. However, more often than not, this is the outcome you'll experience. My first time volunteering was as a 3rd & 4th Grade Head Coach for a co-ed soccer league in 2007. I wasn't even sure what I was doing at first. That part rarely matters.
When you volunteer, the people you serve are incredibly grateful that you're giving your time and talents to help them. In just my first season, I was told by a parent of a player that he learned more in the 2 months that I coached him than he had in the previous 3 years combined.
The day the season ended, I came home to a call on my voicemail from another family. They wanted to know how to get their son on my team the following season, even though we had just lost the championship 11-1 the day before.
When you show up consistently with a good attitude and give your best effort, it makes a real impact. People want to associate with someone who enjoys the process and is always looking to improve, regardless of short-term results. That leads to additional opportunities, so in that way, you'll receive, even if you were just there to give.
A Chance to Develop Your Skills
That first year as a volunteer coach led to a promotion. I was asked to coach the Boys U-10 travel team for 2008, and I accepted. It didn't work out long-term, and I was back at the recreational league as a volunteer coach in 2009. Because of that experience though, I had a new opportunity.
Our organization was looking for a volunteer to become the website manager in the summer of 2008. I had practically no experience with websites, but I was interested and willing to learn. At our travel coaches meeting, I volunteered and got the position on the spot.
That experience helped me to improve my writing, design, and technical abilities. I re-wrote our rules (have been a referee since 1994), created game schedules, and completely redesigned the website several times. People loved that they could get all of the forms that they needed online, and that they were so well organized. I remained in that volunteer position until 2021.
Today, I update the Lyon Software website and create a lot of the graphics that we've used at various conferences in our virtual booths (as well as the image on this post). Taking over the Lyon Software website was only possible because I volunteered to manage a youth soccer league's website in 2008.
Some Tips When Considering Opportunities
When you're deciding where to volunteer, think about what you enjoy doing. I think where a lot of people go wrong is that they sign up for something that they have no interest in, just because it's convenient or available. But the truth is, you can volunteer just about anywhere.
If you enjoy the activity, there is a greater chance that you'll have a positive experience. On the flip side, if you're not having a good time, that will also be noticed. You're giving your time, so make sure your volunteer experience is one that is both rewarding and enjoyable.
Also, remember that there are quite a few one-time volunteer opportunities. These can be great to get familiar with the process of becoming a volunteer. In the past, I've volunteered to set up an Easter egg hunt in my community. More recently, 4 of us at Lyon Software went downtown to our local arena in August and spent the morning filling backpacks for school-aged children in a community-wide event.
Keep in mind that many different types of organizations need volunteers. You may think of volunteering as working in a soup kitchen or food pantry. Obviously, those are great options and fill a tremendous need. Just remember that there are a plethora of volunteer opportunities available to you. You don't have to limit yourself to one type of activity.
Keep Trying New Places
It may take you several tries before you find a volunteer position that feels like a perfect fit. If you're looking to be a long-term volunteer, keep searching until you find it. You'll be glad you did, and so will the organization you're serving.
In the beginning, go into each shift with the attitude that you're trying it out. You aren't making a long-term commitment. Then, if you volunteer 2-3 times and it doesn't feel right for you, be direct with your main contact and let them know.
If you want to keep volunteering for that organization, they will find a different spot for you. They'll appreciate your honesty and that you want the best experience possible – both for yourself and the people you serve.
Everybody wins that way!
Posted by:
Cameron
| Posted on:
March 23, 2023
It's a cold Thursday morning here in Northwest Ohio. As I write this, the snow is coming down and we had a winter weather advisory last night. (Thankfully, we didn't get as much as predicted…we rarely do!) While it's technically spring now, you wouldn't know it by the temperatures until early to mid-April around here. But that doesn't stop us from preparing for the warmer weather and attempting to break free from our cabin fever.
As the weather breaks and you begin to get out and about more, it's a great time to think about how you can personally live with the intention to be more environmentally conscious this year. Below are a few examples of changes you might consider.
Take Fewer Road Trips
We're very fortunate at Lyon Software that because of the nature of our work, we've been able to remain a work-from-home company since 2020. Because of this, we've been able to significantly reduce the amount of pollution we're putting out through our vehicles. It's also helped us to cut out a lot of unnecessary spending.
Not everyone has this opportunity to work from home though, and I get that. Especially our amazing clients in the healthcare field who are at their hospitals every day caring for their communities. While you may not be able to work from home, you can reduce some of your drive time.
One practice I have done for years (well before the pandemic) is to batch my trips. If I have to be on the far end of town for an appointment, I'll make sure to make additional stops with it. Even if it means waiting a week or two. No sense in driving across town twice!
Mow Less
Last year in my neighborhood, there was a house that didn't cut their grass for the entire month of May. They called it "No Mowing May". They even had a sign in their yard that they were observing this to allow bees to pollinate the flowers. As you can imagine at the height of growing season, their lawn was a disaster from an appearance perspective. It was refreshing to see someone who wasn't worried about what others thought about that.
This was their way of encouraging positive growth in the animal kingdom. Maybe you're like me, and aren't ready to commit at that level. That's OK. Instead of skipping for a month, we can commit to one mow per week from April to July, then shift to once every other week from August to November.
Donate Your Old Clothes
One popular springtime activity that you may be doing soon is going through your closet and updating your wardrobe. Whatever clothing is still usable, make sure you donate it instead of throwing it away. Whether you're taking it to Goodwill, Salvation Army, or giving it to a friend, giving your clothes a second life is always a great, environmentally conscious idea.
Set Up an eBay Account
I've written about this before, but selling on eBay is a great way to live sustainably by giving your items a second home. It's also a great way to boost the economy, since you're earning extra coin and spending with a shipping service. You're also keeping old items out of the landfill.
If you've never done this, you would be amazed at what will sell on Ebay or Facebook Marketplace. When I first started at Lyon Software, we had 15 old multi-line phones sitting in a cabinet that could have easily been thrown away. I offered to sell them on eBay. A week later, I shipped them off to their new owner after receiving a bid of $287.
What Will You Do?
This is a fairly surface level overview of a few simple ideas for living a more environmentally conscious lifestyle this year. I hope this gives you some motivation to participate. I'd love to hear what else you would add.
Please leave a comment letting all of our readers know what you plan to do to be more sustainable this spring. I look forward to reading about it!
Posted by:
Cameron
| Posted on:
October 27, 2022
October is International Campus Sustainability Month. Last year, I wrote about my memories of BGSU Can Recycle – the campus environmental awareness program at Bowling Green State University in the late 1990s. That was my first real exposure to the sustainability movement.
This year, I'm attending the Global Conference on Sustainability in Higher Education (GCSHE) to learn about the sustainability practices of colleges and universities across the country. It marks the 6th consecutive year that Lyon Software will be a participating exhibitor at this conference, which is hosted by AASHE (The Association for Advancement of Sustainability in Higher Education). GCSHE is once again in a virtual setting, and this year, has attracted over 2,000 attendees from all around the world.
One of the reasons we enjoy this conference so much is the ability to learn what new developments are happening in the area of campus & corporate sustainability. It's also inspiring to see so many students working to advance the green initiative on their home campus.
The Urgency of Now
This year's theme is The Urgency of Now. Every session has done a terrific job of capturing the spirit of the theme. Each presenter has focused on the changing physical and social landscape, and how important it is for all of us to come together for a better future – and sooner rather than later.
We began with a spirited keynote address from Tyson Yunkaporta on October 18th. He talked quite a bit about the changing landscape of the world, and how university and campus life fits into that. Then yesterday, Kumi Naidoo gave an inspiring talk about the need for going beyond the solo approach and working together for a better world. GCSHE wraps up on Thursday, November 3rd.
A Great Way to Connect
It's been over 20 years since I left campus as a college graduate, so for me, this conference is a wonderful way to interact with students and faculty about an emerging topic. It's amazing to learn about all the great work that is happening on campuses all over the world to advance environmental sustainability initiatives.
My favorite part of the conference is getting to interact with so many of the attendees online. Face-to-face isn't my game, but I can keyboard warrior with the best of them. I find that people are much more interested in what you have to say when they can respond at their own pace. It allows us all to be more thoughtful in our communication.
Make Plans to Attend Next Year
If you're considering attending a sustainability conference to learn about the best practices currently happening in a higher education setting, I strongly recommend putting GCSHE on your calendar for next year. It will likely be in October and continue in a virtual format. If you do decide to attend due to reading this blog post, be sure to stop by and say hi to me. I'm sure Lyon Software will be back in 2023.
Quick Question: Will you plan to attend the Global Conference for Sustainability in Higher Education in 2023?
Let me know in the comments below.
Posted by:
Darian Branham
| Posted on:
July 22, 2020
When considering living a sustainable lifestyle, the first thing that comes to mind may be the decisions you make at home and in your free-time. This makes sense considering that is when and where you have the most control, but the average person actually spends around one third of their lifetime at their job. With this apparent, sustainability practices in the workplace should be considered equally important as they are at home or in public.
Tips on how to have a Less Wasteful Workplace Kitchen
1. Instead of plastic bags, use reusable containers that seal such as silicone zip-bags, glass containers, or reusable plastic containers. Your office will want to have a few extra that people can borrow to take home leftovers in case they forget their own.
2. Instead of plasticware and disposable dining products, consider using reusable silverware, plates, bowls, etc.
3. If your office serves coffee, consider using a coffee a pot and washable mugs instead of disposable foam cups. Or, if using a Keurig (single use) coffee maker, use a reusable pod and ground coffee instead of single-use disposable pods.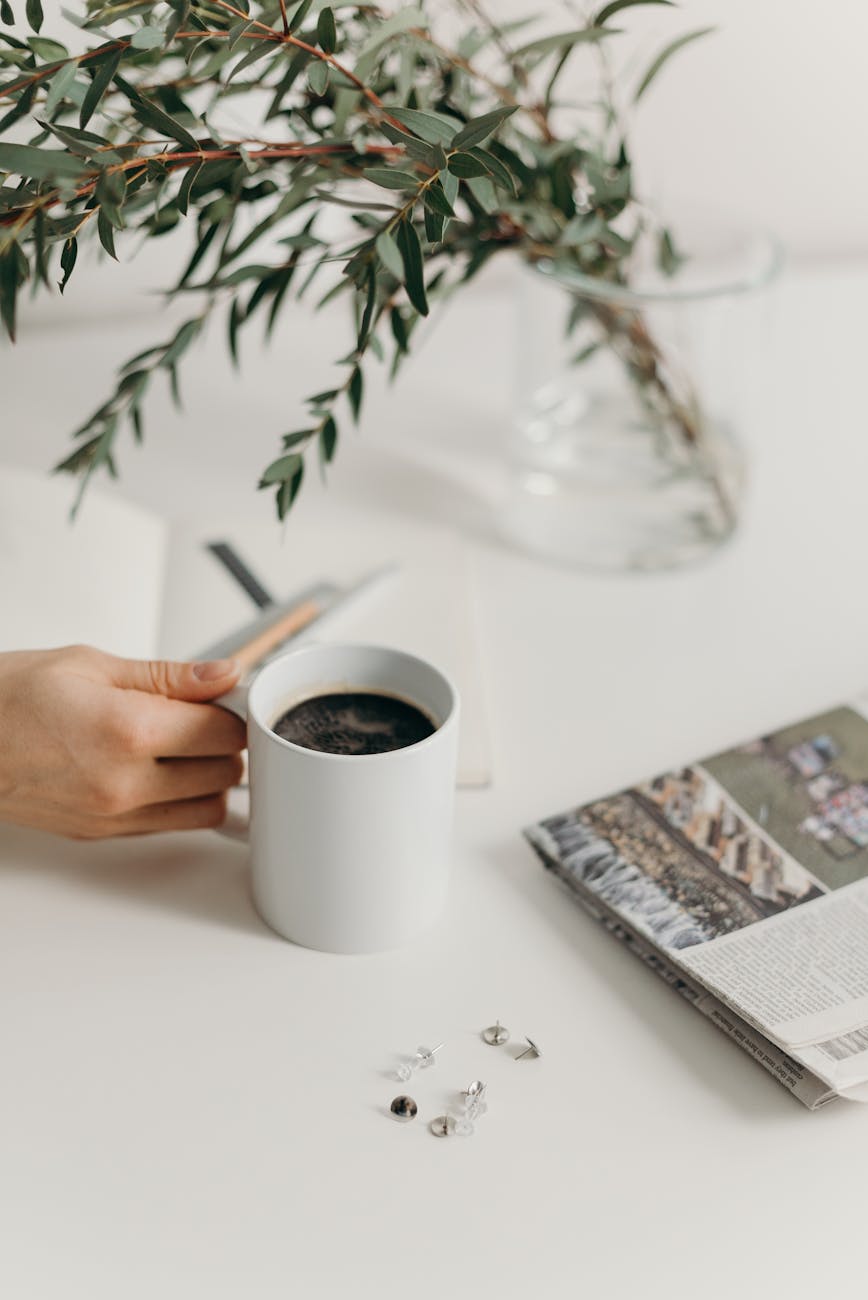 4. If your office takes trips to the grocery store to stock snacks, beverages, or condiments be sure to bring reusable grocery bags with you to avoid needing to use disposable plastic bags.
Recycling
At Lyon Software, we set up recycling bins for containers, cardboard, and paper, all labeled with details on which items are acceptable to go in. Once the bins fill up, we take them to one of our storage rooms, where we keep larger sorted bins to dump our smaller office bins into to collect the recycling until the time comes to take it to the recycling center- We try to make it very simple and efficient to encourage more people to participate in recycling, and have had great success!
Utilizing Natural Light
Instead of keeping the lights on in your office or work area all day, try to make a habit of flipping the lights off whenever you leave your area (going to complete a task in another area, going to the restroom, going to have lunch, etc.), or on bright days, you might not need extra light if you have a window in your work area, so consider working without extra lights on.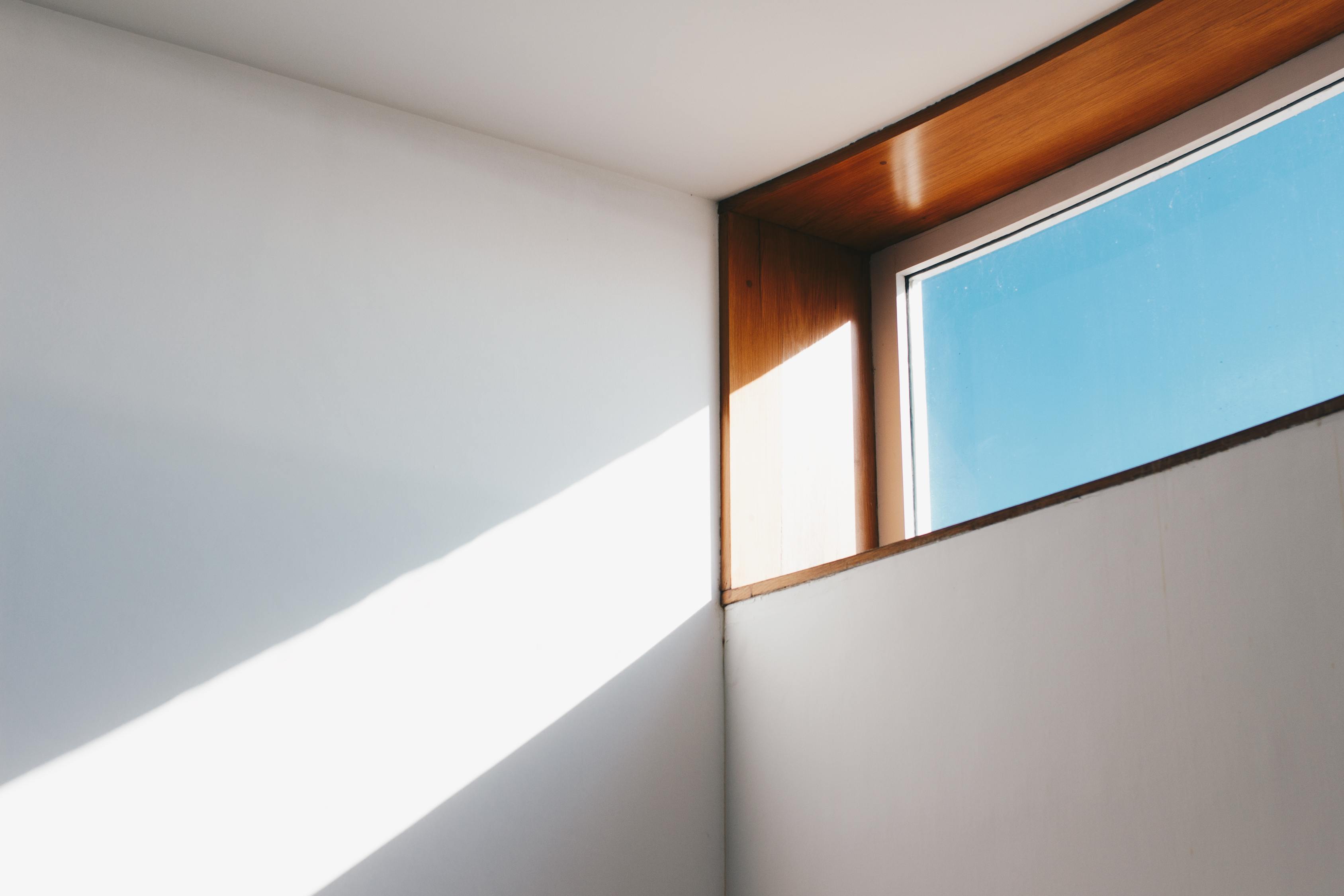 How to be Less Wasteful when Ordering and Shipping
1. Request sustainable packaging from Amazon if purchasing with them- you can do so by contacting their customer services via email or phone. You can also check with any shipping company or supplier you use to see if they have sustainable shipping alternatives and utilize them when applicable.
2. If you need to ship from your office, consider using more sustainable methods such as minimizing the amount of paper mail sent by digitizing what is sent, using recycled paper, and choosing envelopes without plastic windows.