Articles
now browsing by category
Stories behind the headlines. Original reporting and/or interviews with Community Benefit and Sustainability leaders
Posted by:
Darian Branham
| Posted on:
July 22, 2020
When considering living a sustainable lifestyle, the first thing that comes to mind may be the decisions you make at home and in your free-time. This makes sense considering that is when and where you have the most control, but the average person actually spends around one third of their lifetime at their job. With this apparent, sustainability practices in the workplace should be considered equally important as they are at home or in public.
Tips on how to have a Less Wasteful Workplace Kitchen
1. Instead of plastic bags, use reusable containers that seal such as silicone zip-bags, glass containers, or reusable plastic containers. Your office will want to have a few extra that people can borrow to take home leftovers in case they forget their own.
2. Instead of plasticware and disposable dining products, consider using reusable silverware, plates, bowls, etc.
3. If your office serves coffee, consider using a coffee a pot and washable mugs instead of disposable foam cups. Or, if using a Keurig (single use) coffee maker, use a reusable pod and ground coffee instead of single-use disposable pods.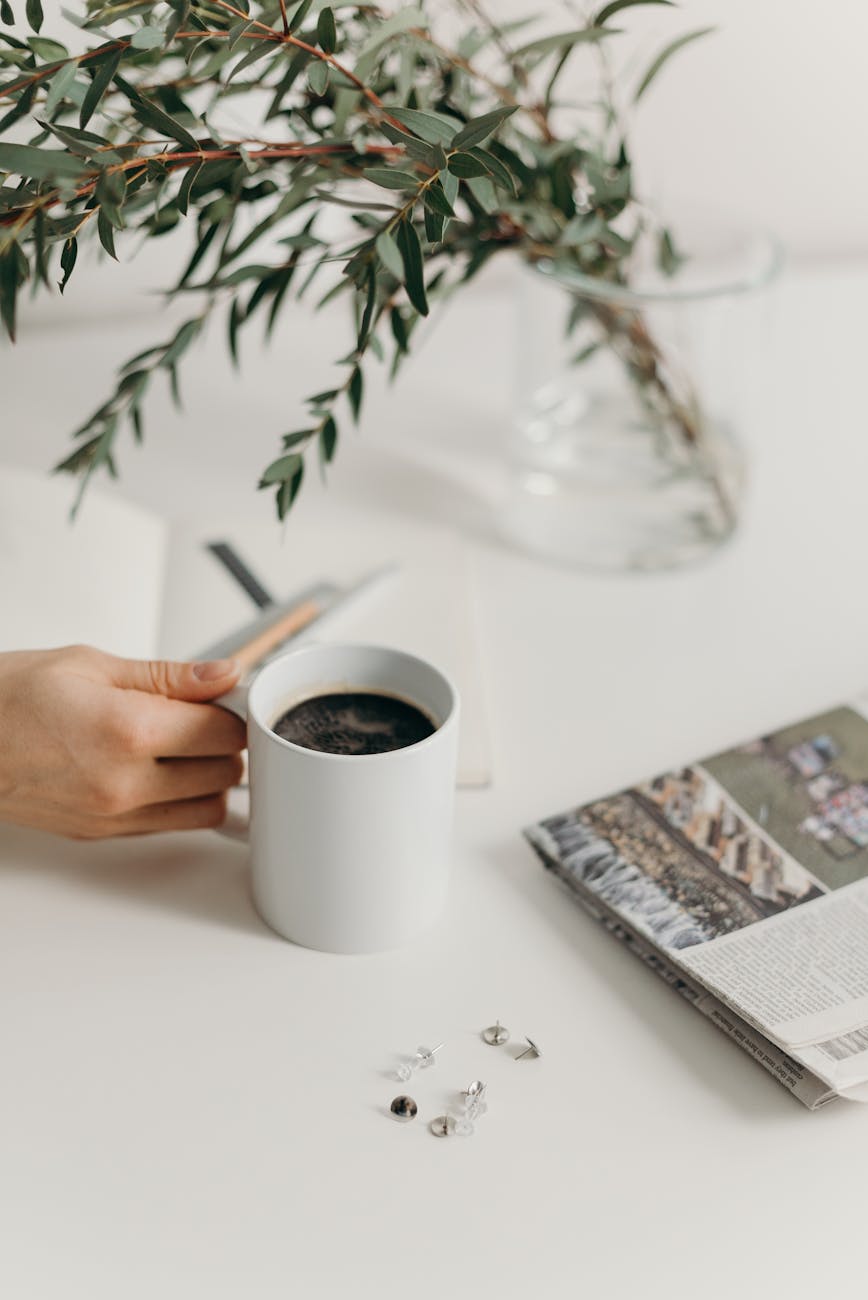 4. If your office takes trips to the grocery store to stock snacks, beverages, or condiments be sure to bring reusable grocery bags with you to avoid needing to use disposable plastic bags.
Recycling
At Lyon Software, we set up recycling bins for containers, cardboard, and paper, all labeled with details on which items are acceptable to go in. Once the bins fill up, we take them to one of our storage rooms, where we keep larger sorted bins to dump our smaller office bins into to collect the recycling until the time comes to take it to the recycling center- We try to make it very simple and efficient to encourage more people to participate in recycling, and have had great success!
Utilizing Natural Light
Instead of keeping the lights on in your office or work area all day, try to make a habit of flipping the lights off whenever you leave your area (going to complete a task in another area, going to the restroom, going to have lunch, etc.), or on bright days, you might not need extra light if you have a window in your work area, so consider working without extra lights on.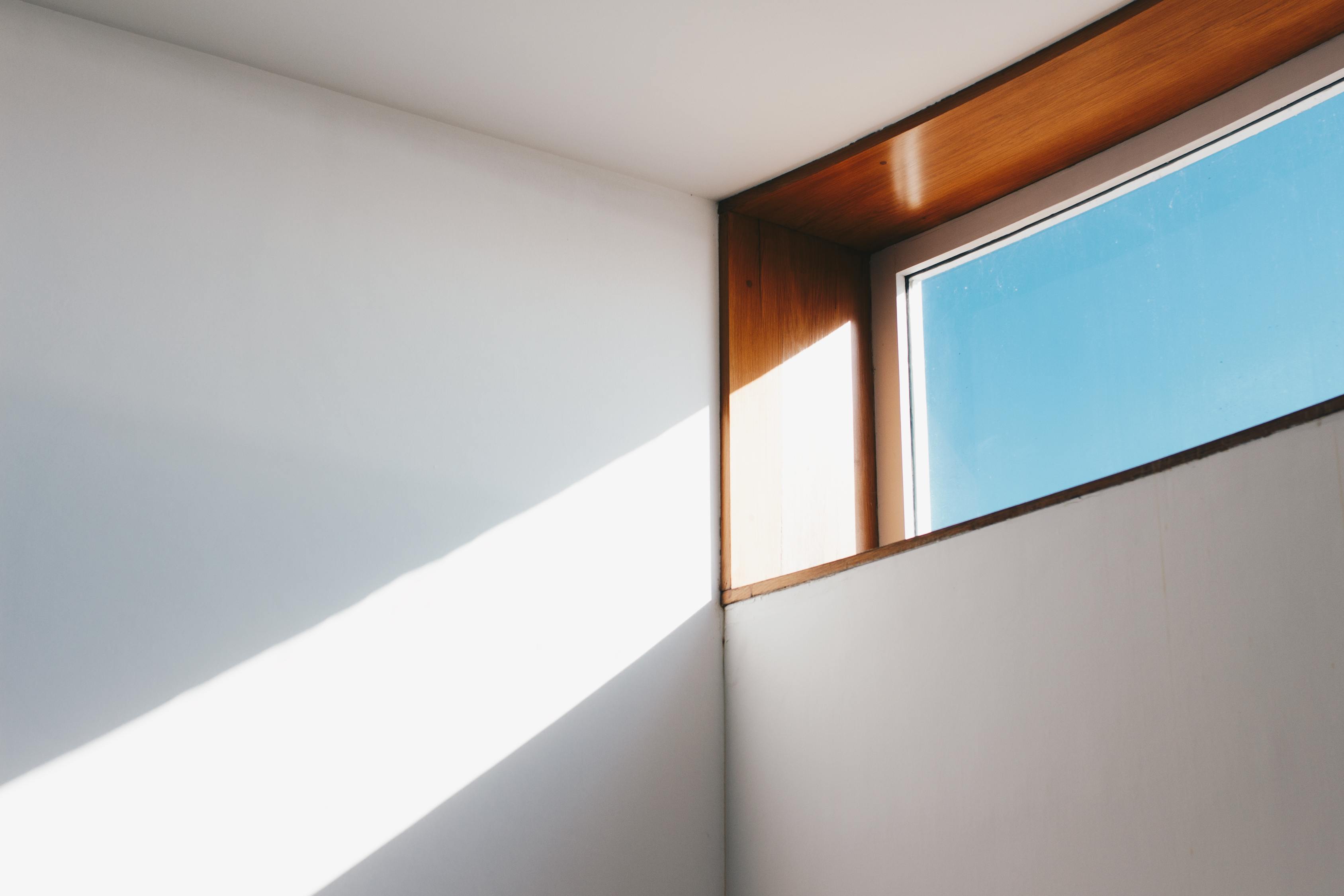 How to be Less Wasteful when Ordering and Shipping
1. Request sustainable packaging from Amazon if purchasing with them- you can do so by contacting their customer services via email or phone. You can also check with any shipping company or supplier you use to see if they have sustainable shipping alternatives and utilize them when applicable.
2. If you need to ship from your office, consider using more sustainable methods such as minimizing the amount of paper mail sent by digitizing what is sent, using recycled paper, and choosing envelopes without plastic windows.
Posted by:
Cameron Kruzel
| Posted on:
December 18, 2019
As 2019 comes to a close, we would like to take the opportunity to congratulate the many hospitals who received awards at this year's Practice Greenhealth Awards ceremony. The annual event takes place at the CleanMed Conference in May. Many of our clients who are members of the Catholic Health Association received an award for their work in environmentally sustainable practices.
Congratulations to Our Clients
This year, nearly 3 dozen Catholic Health Association members received honors from Practice Greenhealth. These awards are given in recognition of a hospital's work in improving their environmental footprint.
Congratulations to both the California Hospital Medical Center (Dignity Health) and Providence St. Patrick Hospital (Providence St. Joseph Health) for receiving the Greenhealth Emerald Award. According to Practice Greenhealth, "this award recognizes health care facilities that are setting the standard in eliminating mercury, reducing and recycling waste, and using sustainable sourcing. Hospitals that win this award have demonstrated a strong commitment to sustainability and have shown leadership in the local community and health care sector."
Additionally, several of our clients received the Partner for Change award. This is given to hospitals that are changing their practices to become more sustainable, and have achieved measurable progress in a variety of sustainability-related areas. Congratulations to our many clients who received this award at this year's CleanMed event in Nashville:
Ascension – St. Vincent Indianapolis Hospital (Indianapolis, IN)
Bon Secours Mercy Health – Our Lady of Bellefonte Hospital (Ashland, KY)
Dignity Health (multiple locations)
Hospital Sisters Health System (multiple locations)
Providence St. Joseph Health (multiple locations)
St. Cloud Hospital (St. Cloud, MN)
TriHealth Good Samaritan Hospital (Cincinnati, OH)
We wish everyone a prosperous 2020. and hope you all continue doing great work to advance community benefit and sustainability.
Posted by:
Cameron Kruzel
| Posted on:
August 9, 2019
When it comes to shopping, we all want to purchase a great product at the best possible price, right? Recently, I've discovered that one of the best ways to do this is to spend a few hours on Saturday morning shopping your local community garage sale.
Last weekend, my wife and I attended West Toledo's Library Village Garage Sale, which is about 15 minutes from where we live. Shopping neighborhood garage sales can be a fun and rewarding hobby where you can score some great deals. Besides that, a community sale also offers 3 unique benefits to the host neighborhood.
Get to know other people in your neighborhood
Garage sales are one of the best ways to get to know neighbors that you otherwise would never meet. I mean, where else can you come onto a stranger's lawn, go through their old stuff, have a conversation, and offer to buy at 90% less than retail value?
However, the benefits of these sales is not only in the buying and selling. Garage sales bring people together in a fun and festive atmosphere. For instance, last weekend there were people grilling hot dogs and selling tamales at the check-out lines. One guy was even selling corn as he rode his bicycle! As you know, the better you get to know your neighbors, the more tight-knit and healthy a community can become.
Second-hand shopping is good for the planet
Community-wide garage sales continue to grow in popularity because they are a win for the seller, buyer, and environment. For the seller, they are an opportunity to get cash for your items, and you're guaranteed to have a lot of traffic throughout the day. As for the buyer, there is a much higher ROI to shop a neighborhood that has 80 sales within a one-mile area than to drive up and down random streets looking for a deal.
Perhaps the biggest win goes to Planet Earth, though. According to a 2013 infographic published by signs.com, there are on average 165,000 garage sales held in the United States every week. Furthermore, roughly 690,000 weekly shoppers make purchases while attending these sales. That's a lot of merchandise that finds a second home and is spared a potential trip to the landfill. Can you imagine what 690,000 items per week would look like in one year?
Everyone who participates will likely profit
There are three main reasons why garage sales are such a great local profit opportunity. Of course, you already know that the seller profits when an item sells, and the buyer profits by paying far less than retail value. So, what is another way a community garage sale might be profitable?
Looking at our infographic above, the average profit margin of garage sale items that are later resold on eBay is 462%. Many people, myself included, are turning the idea of shopping at community garage sales into a fun side business. This is a great way to learn about various markets and earn a profit at the same time.
Me checking prices on eBay during the sale.
What neighborhood will you shop in this weekend?
Shopping at garage sales is the ultimate participation activity for being environmentally sustainable while simultaneously benefitting your local community. You never know what hidden treasures you'll come across that someone is practically giving away!
This Saturday should be one of the best of the year for getting out and scoring some bargains. That's because the second Saturday in August is National Garage Sale Day in the US. If you're ready to get involved, you can use these three links to find a community sale in your neighborhood.
By the way, if you do go out this weekend, be sure to let me know about your best deals in the comments below.
Posted by:
Darian Branham
| Posted on:
July 17, 2019
Local food, as defined by the US Department of Agriculture, is "…the direct or intermediated marketing of food to consumers that is produced and distributed in a limited geographic area" (USDA). It is important to note that this definition can vary, and that guidelines on specific geographic boundaries differ based on state or region regulations. In relation to this article, local produce purchasing will refer to the attempt to purchase produce originating as close to the consumer's home location as possible.
Why should anyone care about local produce?
We all know the produce we find in the store must be grown, but we may not all consider where it came from or how it got there. There's not always an obvious need to think about those details when (for many Americans) finding produce is as simple as stopping by the grocery store and picking your preference. The ease and commonality of the process is less-than thought-provoking, but it must come from somewhere, right? The produce found in grocery stores must either be shipped, driven, or flown from where it was grown to wherever its consumption-fated destination may be. The distance between the two determines the unnecessary amount of carbon dioxide, methane, nitrous oxide, and hydrofluorocarbons that are released (EPA).
Some of the benefits that come from buying local produce include:
Reduced greenhouse gas emissions
The less transportation required in the journey from farm to table, the lower the amount of greenhouse gas emissions.
Stimulation of local economy
When consumers buy produce locally, it increases the likelihood that local farmers will be able to stay in business, especially if they are smaller and must compete against various larger farms from other areas.
Increased consumer consciousness
Understanding how food is grown and where it comes from encourages consumers to feel more connected with what they eat and aware of the food choices they make.
Fresher, more nutritious produce
Produce is the most nutritious directly after-harvest food that is not local is often harvested long before it reaches consumers, meaning that it is likely to be less nutrient-dense than local produce.
How can I find local food?
There is no safer way for a someone to guarantee that their produce is local than by growing it themselves.
Visit local farmer's markets
Most cities have a farmer's market where local farmers, growers, and crafters gather to sell their goods.
Visit county fairs/get to know farmers in the area
Similarly to farmer's markets, county fairs are also an easy way to find local farmers and have the opportunity to speak to them about their practices.
Purchase produce that is in season
Different areas have different produce that is in season and available at different times, so learning what types of produce are supposed to be in season allows consumers another way to tell if they are buying locally.
How do I know what's in season?
Due to the wide variety of foods that can be consistently found in grocery stores, it is difficult to know what's supposed to be in season and what's not. The good news is, there's an app for that! (https://www.seasonalfoodguide.org/download-app) The Seasonal Food Guide app and website allows users to search by area, time of year, and type of produce, providing a results list of produce that is in season near them.